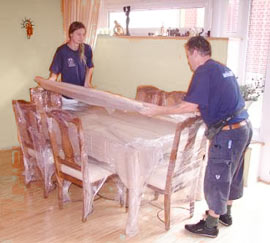 UK to Dubai removals
Are you planning removals to Dubai from the UK and need to find a cheap removal company in your local area - London, Manchester, Bristol, Leeds, Norwich, Ipswich, Cardiff, Leicester, Nottingham, Glasgow, Edinburgh, Aberdeen or Liverpool just to name a few. We offer any type of UK to Dubai removals at affordable costs. We have very competitive rates for full house removals, student removals, part loads and excess baggage.
Our removal services include:
Small removals - extra luggage or boxes, single piece of furniture, sporting equipment
Full house content packing and removals
Customs clearance
Storage in the UK and in UAE
Door to door removals to Dubai from all UK
Competitive removal costs
Free advice and removal tips
What is the appropriate time for me to contact a UK to Dubai removal company for my International move?
A successful International removals to Dubai will require advanced preparation; hence your search for the most suitable removal company must begin in earnest. We suggest that you start preparing between 6-8 weeks prior to your International movement; this will help you compare quotations, and arrange for transport and other things.
Who will handle the delivery of my items at destination port or airport?
We do have overseas partners who can handle all incoming and outgoing furniture removals, these include; arranging with local offices, handling of arrival notifications, arrangement of custom clearance and inspection, organization of transportation of your goods from destination port or airport, handling of short or long term storage, removals of your goods to residence, unpacking of your items, and the complete disposal of all packaging materials.
Is there any quality rating system used in grading International removal companies?
Once you get quotes from International removal companies, you must do a background check on their credentials and experience. Your preferred removal company must have international links with agencies, the reason being that at least 40% of the removal services will be handled by external agencies.
You need to check that your preferred removal company is registered with FIDI - the only International association that accredits removal companies by inspecting their international house removal services always, and provide a bonding and referencing system that you can check. Other group such as BAR (British association of Removers, overseas group) also provide local bonding arrangements for such removal companies.
You should be rest assured that these accreditation and bonding groups ensure safety of all monies paid by you in advance and your removals. You can check their websites to learn more about these schemes and the quality rating system they provide to protect your interest.
You can also contact FIDI at fidi@fidi.com, or contact the American Moving & Storage Association (AMSA) at info@moving.org, or BAR overseas group at info@bar.co.uk.
Does your company provides International removals?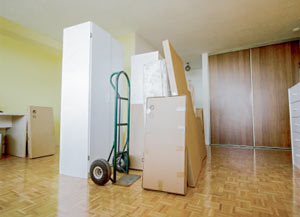 We do guarantee maximum protection for personal and household effects during International removals to Dubai from the UK.
We do have a standard liability service with different of options and rates and we ensure that all settlements are dealt with immediately in case you have to make claims.
We offer cheap international removals UK to Dubai with no hidden charges. All our removal services can be tailored to unique requirements. We offer full house content removals as well as 1 box or one piece of furniture removals. We will make everything we can do make you happy.
How do I calculate the actual protection needed to safeguard my goods during International move?
Thinking about the amount your goods will cost in the UAE is one of the ways you can ascertain how much protection your belongings will require. You can contact local shops in Dubai to help determine the cost of personal items such as beds, wardrobes, sofas, piano, dining table or motor vehicle. You can also check with the local embassy of destination country. But the best way is to check the prices online.
We will need you to provide as much details as possible when you fill out our proposal form. We will like you to provide the replacement cost of all individual items, and such information like this helps us calculate the level of protection your belongings require. You can also contact our International customer service if you need answers to further questions about international removal coverage.
House removals to Dubai
Will you make use of a reliable supplier to provide shipment protection on my behalf?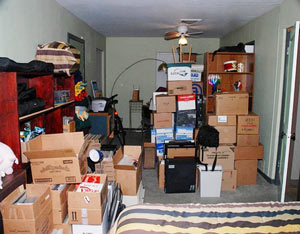 Yes we can arrange a comprehensive cover through special negotiations with our partners and suppliers. You can consult our goods in transit protection section available on our website for more information on this.
Are there any restricted or banned items from removals to Dubai?
We will advise that you desist from including perishable items, food stuffs, liquids that may affect other shipment items especially through leakages, and any item that is not acceptable for removals. You should consider that your items may be in transit for several weeks or months, therefore you must not take items with short expiry date.
We advise that you do not include the following:
Materials considered being hazardous, including matches, paints and aerosol cans are banned form removals to Dubai. Other hazardous items such as; inflammable materials such as canisters, woods, rocks, soils and cements are also banned. You should also desist from shipping firearms, any type of plants, explosives and corrosive materials, and any kind of pornographic materials.
You need to take note that we do not accept materials such as ; batteries, corrosives, perfumes, cylinders, radioactive materials, paints, flammable materials and any other item considered inappropriate, for removal.
You can check with our International removal sales team if you are unsure about other items that we do not consider appropriate for shipping to Dubai.
Does your removal cost to Dubai include all extra charges?
We provide an all-inclusive removal costs and this includes custom inspection and clearance charges as well as delivery to the destination address, especially if you sign up for a door-to-door removals service with our firm. The estimate given to you will include delivery to the ground floor address only. Any duty or tax raised later by customs will be your responsibility, while some countries do impose levies on declared values only. Please note that charges such as declared values will not be included in the initial door-to-door price estimate we provide you, and such prices will have to be paid to our overseas office in the destination country. If you do not provide all information needed to prepare a full quote we will provide you with average boxes and furniture removal costs to Dubai form the UK. Our approximate removal price will give you an idea of how much is removals to Dubai.
In case you subscribed to door-to-port service only, then you have to pay charges at the destination point only; these include custom charges, handling and delivery charges. You should take note that these charges vary from country to country and service to service. You need to consider the offloading and uploading of your goods from ship or aircraft , and cargo containers as well as transporting them to warehouses and local removals to your residence , at the floor level entrance will likely add up to the prices of door-to-door UK to Dubai removal services. Please be reminded that all duties and taxes will also be paid by you. We will encourage you to review all requirements and make sure our international removal partners understand all details in order to conclude all pricing negotiations.
What information should I expect from removal estimator when he arrives at my place to estimate the costs of my international removals to Dubai?
All aspects of your house removals will be considered by our sales representative, and they make use of the latest removal estimation tools to estimate accurately and print out the most suitable estimate for you to check. With the estimated print out in your hand, you can select immediately the household goods you want to remove or included in your final quote. Our sales representatives will also give you advice on issues such as routes, packing requirements, protection of your items, costs of warehousing, costs of transportation, and customs requirements. We offer removal and storage to UAE from London, Bristol, Leeds, Manchester, Liverpool, Preston, Derby, Glasgow, Nottingham, Edinburgh, Aberdeen, Guildford and all England, Wales, Ireland and Scotland.
You need to take note that customs rules do change frequently and in most cases, we do not receive information on these changes on time.
Our sales representative will also advise you on issues such as removal mode options for the destination of your goods, and he does this by considering the volume of your packaged items alongside all documentation and paper works required by the customs. He will provide general advice on your house removals to Dubai from United Kingdom and the numerous options you can consider saving on removal costs. Our sales representative will also be available to answer any query or questions you may want to ask after the conclusion of his visit. We can give you an idea of how much is removals to Dubai from UK on average.
Who do I call to confirm the status of my removals?
We will provide detailed information of our international partners immediately after packing your items. With the touch of a button you can check the status of your cheap removals to Dubai as well as all necessary documentation regarding your goods. We can email, fax or even phone you, based on your request. The contact of our agents at the destination city will be communicated to you if you do business with us. We would have alerted our partners at destination point to contact you once your furniture has arrived.
Can I get the most updated information about Customs regulations and documentation on your website?
Custom requirements are continually changed, and such changes are not normally publicized but we endeavour to update our customers about such. You can also check varieties of sources including custom services, trade associations and the Internet. We need to remind you that it is quite difficult for us to verify such information and the accuracy of new customs duty, taxes, documentations and forms- all these information can change overnight. We will do our best to provide you necessary forms and we will try our best to ensure that you get the proper documentation to support your UK to Dubai removal needs.
How do I get estimate for my future International removal services?
We always update our FAQ section; please try to check if to get accurate information on International removal services. You can send us a question about your piano, bicycle, car, motorcycle removals to Dubai and we will publish an answer on our page.
What options of International removal are available?
You need to contact us immediately. We need to understand your needs to make adequate planning for your international removal to Dubai. You can select a removal service based on a number of factors, including the transit time, price, port of exit and so on. There are several components included in each option that will determine the final removal costs.
It will be ideal for you to choose a direct route option for your furniture removals to Dubai from UK needs; this will save you money on handling. You need to consider your personal budget therefore you should contact our sales department to work out the best service that will guaranty satisfaction.
You need to consider some issues when calculating the final amount you will spend on your international removals. The total cost of removals to UAE from London, Bristol, Glasgow, Nottingham, Manchester, Leeds, Leicester or Sheffield will include the total time you will wait at the destination point for the arrival of your goods. You may have to include removal costs of staying in a hotel or any other temporary accommodation while waiting for your goods to arrive, and you have to consider removal charges also. Do not make the mistake of considering the slowest transit time considering some costs that may be incurred during such slow transit times.
Furniture removals to Dubai
What removals advise will you give me?
Adequate planning and preparation are essential when making an International removals. You need to contact us immediately in addition to the preparation of items that you need to remove, sell, or include in your removal package.
It will be ideal to think about different items at your residence so that you can dispose those you don't need and pack the ones you need. You need to take special care of items such as your clothing, travel documents, valuables such as jewellery, laptop, TV, computer, piano and documents.
You need to check our various guides for quick and safe house removals; you can find this on our destination guides and country fact sheets. We also provide information on regulations and rules stipulated by the customs.
Wouldn't it be a good idea to take some items rather than sell and replace them at the destination city?
You consider several factors in deciding the better option between selling an item and replacing it. You should consider the sale value of the item In the UK and its value In Dubai. You need also to consider the removal costs. Our sales representative will contact you to provide more information on this. We can provide average costs of removals to Dubai from UK to a double bed, excess baggage, 3-seater sofa, wardrobe, side table, dining room table, chairs, washing machine, fridge and more.
What notice should I give you before I am ready to pack?
We will advise that you give us a minimum of 2 week notice prior to your removal date and we will still try and meet up with your schedule even if this notice is not possible. You should confirm a date with us immediately you are planning removals to Dubai.
When should I make the payment?
In most cases, we normally request a deposit to be sent in with the confirmation of your booking, and you can balance the remaining once your packing has been done. You need to take note that clearance of cheques is necessary before we can start the removals
How can I make the payment?
We accept payments in a number of ways, you can make payments online with your debit or credit card, and we do accept Visa and Master cards. You will be issued a job and invoice number that you need in completing the online payment. You need to take note of the fact that there is a 2.5% surcharge on credit card payments.  Other options of payments that we accept include; bank wire transfer, cheques, and bank draft. You need your 7-digit reference number if you made payments by bank transfer. You can make any cash payment at our baggage office, or hand the cash to one of our removal service representatives. We advise that you do not hand over payments to any third party representative, including carriers, drivers, or agents in other countries. You can contact cheap UK to Dubai removals before you make any payment, especially if you are in doubt about such.
Please take note that you need to leave around 7 working days clearance periods for domestic cheque payments to clear while foreign cheque payments may take up to 35 days for clearance. If we are using air removals, we will advise to desist from using cheque payments.
Please take note that we will require full payment of our services before your goods are delivered.
Do you do removals and storage in Dubai?
We do provide storage facilities both in the UK and in the UAE. Our warehousing services include discounted rates for different consignments especially for goods removed overseas, and we ensure that our rates are highly competitive and will suite your individual requirements.
Should I consider packing my goods by myself?
Our UK to Dubai international removal companies will provide every material you need, should you consider packing your items by yourself; however it will be more ideal if you can allow our professional packing staffs to handle such for you, considering their years of expertise in handling different packing conditions.
Though most of our clients will insist on packing some of their personal effects by themselves, and we will ensure that we deliver packing materials and cartons to your residence before you start packing and you can pack at your leisure time.
We also offer cheap student removals to Dubai from the UK.